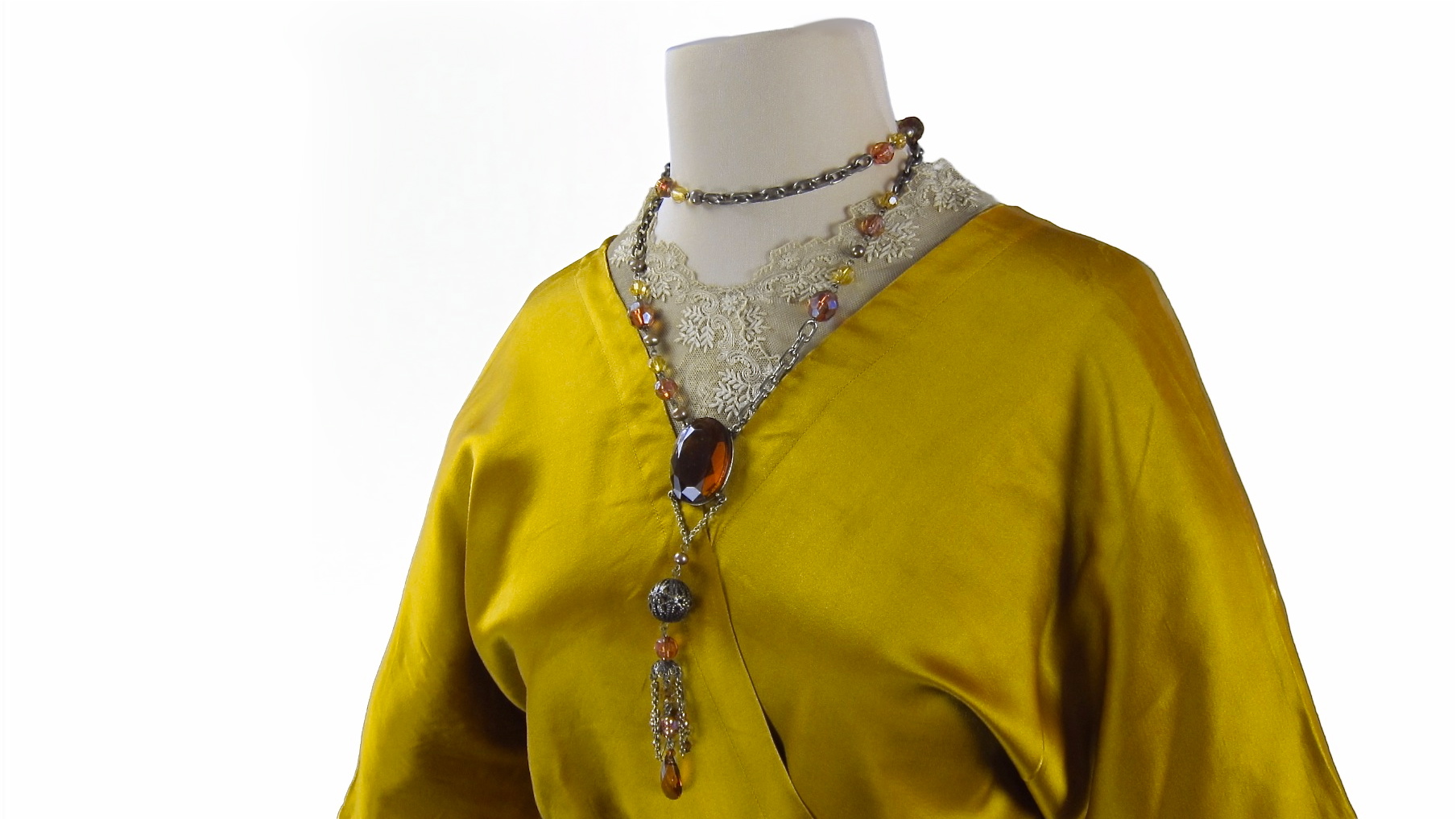 The other day, I asked to take a peek into the mysterious climate controlled, closed off room on the lower level of the A.W. Buckbee Center and Warwick Historical Society headquarters (formerly the Albert Wisner Public Library).  I had been hearing more and more about the special Clothing Collection kept there and the great amount of effort being put into it.  Anything that has kept the full attention of a group of five volunteers for over a decade had to be pretty good.
What I found was far beyond my expectations. I walked into a room filled with over 1000 dresses, men's suits, children's garments and accessories.  Where the children's books were once stacked, there are now carefully labeled containers, bearing delicate parasols, lacy petticoats and odd-looking shoes.  In the center of the room, there are racks of perfectly spaced and meticulously hung clothing from four different centuries and all walks of life.  The unifying feature is that each and every item has been owned and worn by a Warwick resident.  I sat down at a well-used sewing table with every kind of button, lace, ribbon and thread imaginable within reach and tried to figure out where to begin.
The first time I heard anything about the clothes was about 13 years ago, just after the Historical Society's Curator and few volunteers had gained access to both the Shingle House attic and the 1810 House basement and started pulling out bushel baskets filled with clothing.  At the time, no one quite knew what they had discovered yet and only a fraction of the baskets and bags had been opened.
As more and more baskets were found, they began to realize the importance of their discovery.  It was at that point that the Curator and five volunteers formed the Clothing Committee (a team which remains in tact today) and decided to contact the State of New York conservation team for some help.  Albany promptly dispatched a team of clothing experts on what became the first of many visits to Warwick. They then began to instruct the committee on how to wash, mend, label, photograph, store and even how to describe every item.   Over time, as the state team was able to inspect the collection in its entirely, they became very excited about some pieces that the committee had previously thought to be rather common.  Apparently, the early patched work clothes, everyday clothes and even the maternity dresses in the collection are extremely rare since they usually wound up being used for something else over time if torn.
How did the clothes get there? Apparently, the Sanford family had been carefully amassing a large collection of family heirloom clothing and storing it in the two buildings since the 1930s and 1940s.  As often happens over many years, the collection was forgotten or misplaced behind boxes in a flooding basement and amongst attic eaves.
Although very many beautiful dresses were lost over those forgotten years, more Warwick treasures are starting to come in now as word is spreading.
Since there was quite a community of upper income summer dwellers who built homes in Warwick in the 1870s to WWI, there are many examples of lovely detailed dresses in the Clothing Collection now.  Some were hand made from Turkey and Egypt, and of course, many were designed and made in Paris.  There are Spanish mantillas and Persian shawls.  They were often collected by these women of means on their grand tours of the Continent and exotic lands.  The provenance of a garment sometimes adds to its value.  The 1850's dress in French silk taffeta with multi-floral over-embroidery (pictured here) was reputedly worn to a ball in Philadelphia, which was attended by none other than the Prince of Wales.
In addition to the fine ladies clothing and rare work clothes, there are many children's garments.  There are officer and enlisted men's uniforms from The Civil War, WWI, WWII and more recently a sobering example of a lost soldier's dress whites and full set of medals from the recent wars.
All together, what the Society has on its hands is a bona fide treasure trove and it is apparently now one of the most important clothing collections in the Hudson Valley.
Now, after a decade of diligent repair work and cleaning, many examples are ready to share with the public on a regular basis and the Historical Society has plans for 3 or 4 exhibits each year.
The first exhibit of the 2013 is pictured here and was unveiled at the "Downton Abbey" Curator's Choice Talk given by Michael Bertolini in February.  It is a group of stunning high society dresses from the golden years of the 1900s thru the 1930s.   As you can see from the photos, it was a time when fashion took a big turn in a relatively short period of time.   These "Downton Abbey" dresses can be seen at the A.W. Buckbee Center right now during Historical Society office hours on Monday- Friday from 10am – 1pm.
In addition to that, the committee is working to display a large group of delicate white linen and muslin afternoon tea dresses (with incredible lace and embroidery) all from the turn of the century.  The new exhibit will open at the Buckbee Center on Sunday, May 5th as part of An Afternoon To Remember tea party and fundraiser.  Baird Tavern, The Hasbrouck Carriage House (behind the Tavern), The Old School Baptist Meeting House and of course, the Buckbee Center will all be open to the public and will all display dresses from the Clothing Collection that same day from 12 to 5pm.
Visitors are encouraged to enjoy the Clothing Collection exhibits as they unfold this year and in years to come.  Request regular updates via email at whs@warwick.net or follow the Historical Society on facebook.com/warwickhistoricalsociety.
– Alex Romano, Member of the Warwick Historical Society
(This article was written for the May issue of Warwick Valley Life)