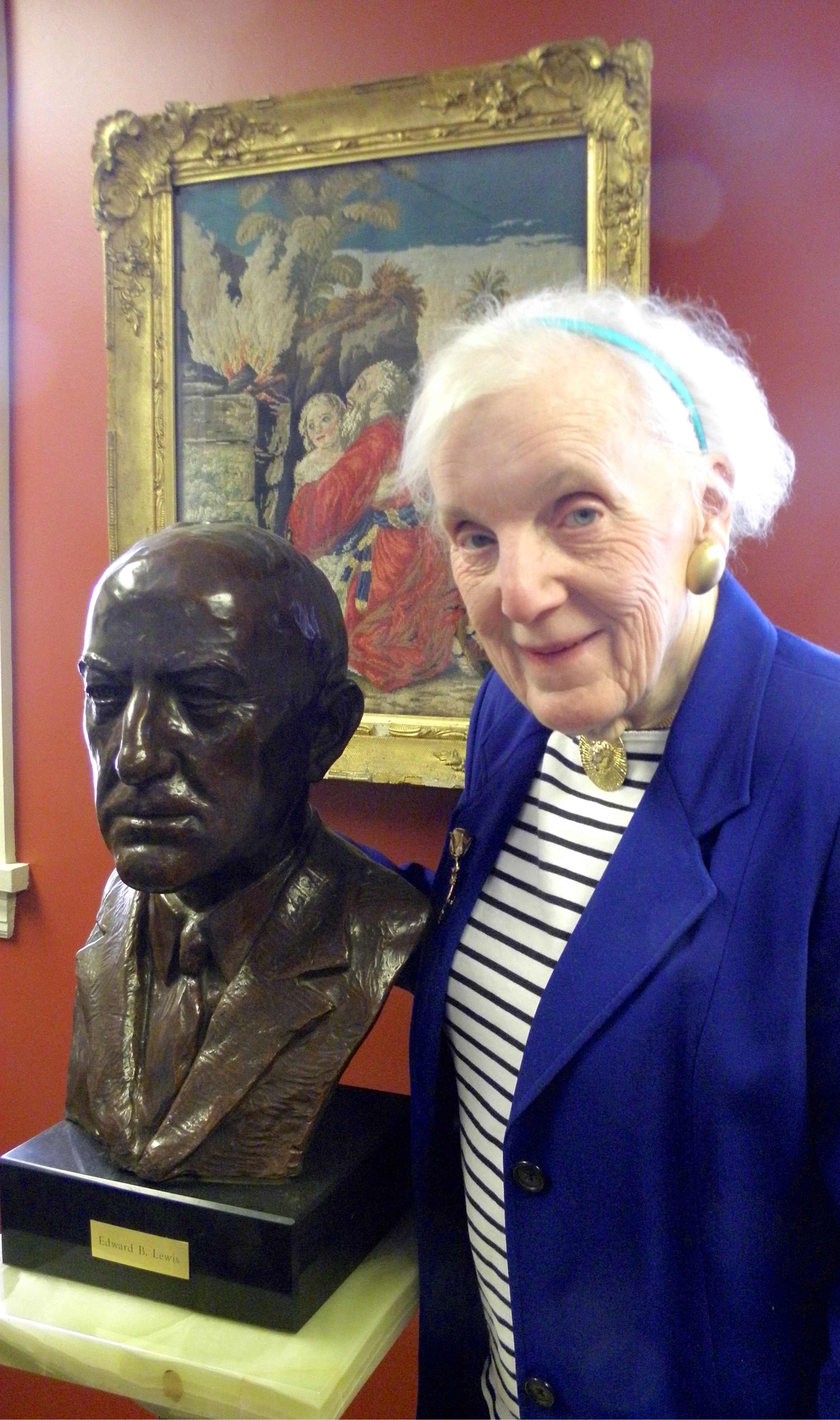 On Sunday, May 5th, St. Anthony Community Hospital and The Warwick Historical Society will be honoring Lilibet Lewis McLean at "An Afternoon to Remember," a Downton Abbey-inspired High Tea that will take place on the lawn of Lewis Park. The afternoon begins with noon registration at The A. W. Buckbee Center, continuing on a "Grand Tour" of five of The Historical Society's downtown museums and properties, with the final stop a tented Tea Party on the lawn of Lewis Park. Proceeds will benefit The Hospital and The Historical Society.
Lilibet Lewis McLean is a Warwick treasure, and without the support of her Lewis and Bradner Family heritage, there might not even be a St. Anthony Community Hospital or Warwick Historical Society, for that matter. Lilibet's uncle, Dr. Morris Renfrew Bradner, Sr. was a founding member of Warwick's first Hospital in 1916. And in the 1950's, Lilibet's cousin, Dr. Morris Renfrew Bradner, Jr., joined his father on staff as a surgeon, and became a guiding force in the growth of St. Anthony Hospital until his death in 1996 when he was its Chief of Staff.
The Warwick Historical Society, too, has been the recipient of the Lewis Family generosity and wisdom. Beginning in the 1950s, the Lewises have donated the following properties to the Society: The Old School Baptist Meeting House, The 1810 House, Lewis Park, Sly Barn, and Baird's Tavern. Many of these historic sites might not be in existence today had it not been for the foresight of the Lewis Family to preserve them through The Historical Society.
The legacy of the Lewis Family enriches our community today, and in the spirit of their generosity and civic-mindedness, the Warwick community will be coming out en masse to honor this lovely lady, Lilibet Lewis McLean.
For more information, and to purchase tickets, please contact Michelle Ewanciw at 845-368-5151 or visit our website: www.bschsf.org/warwick.

Contact:
Pam Breeman
Chairman, An Afternoon to Remember
845-590-1184
Mary Decker
Regional Marketing manager, Bon Secours Charity Health System
845-856-2245